With Porter we assist hotels in becoming less dependent on external parties like OTA's. We do this by designing, developing and maintaining premium websites based on our exclusive hotel website templates. Quite often we get questions from hotel groups if we could assist in delivering more direct reservations. Although it seems like our focus lies in assisting single hotels, we have various possibilities for creating stunning websites for hotel groups and hotel collections. On this page we will explain the possibilities. 
Vanity hotel websites in combination with Brand.com overview website 
A vanity website is a specific website for a hotel within a collection or hotel group. As the individual hotels might have a lot of relevant information to share, for instance a room type overview, meeting facilities, information on the location and highlights, facilities, image gallery, etc. it can be user friendly and benificial in terms of SEO to create an 'own' website (called a Vanity) website for a hotel. As this hotel is part of group, the group itself can have a more simple 'overview' website that gives information on all hotels, corporate and press information and for instance an overview of all vacancies for the various hotels. The benefit of this construction is that hotels themself will have the possibility to highlight all aspects that make them unique and entice guests to make reservations. In general, we use (custom) templates for the creation of Vanity websites, this makes the project efficient and affordable while maintaining relevant brand standards.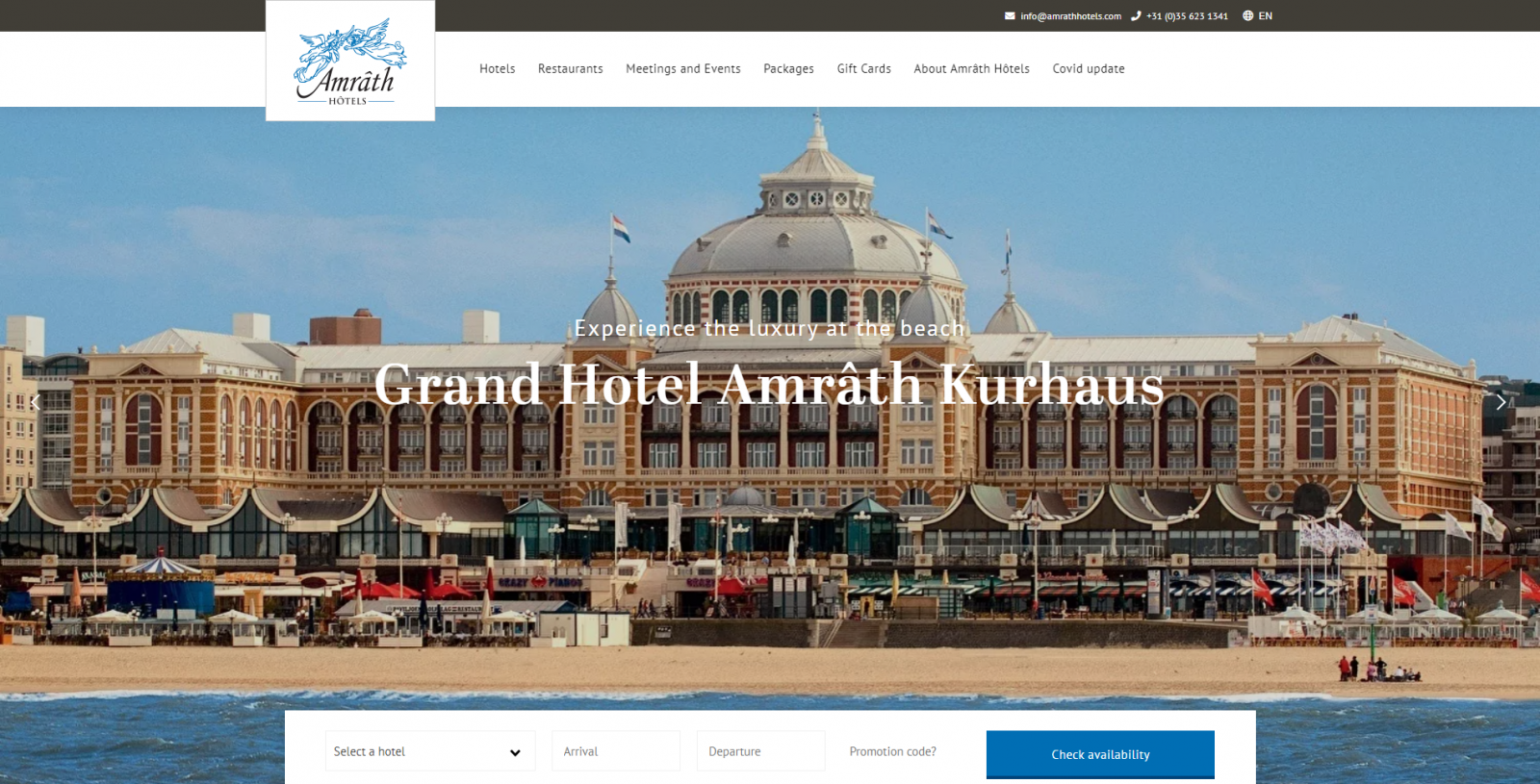 Amrath Hotels (amrathhotels.nl) - Overview website example
 
Brand.com websites based on a hotel group website template
For hotel groups that are looking for a high quality yet efficient way to represent the group and the member hotels at once, we offer the possiblity of designing and developing a Brand.com website based on a dedicated Hotel Group Website Template. We will take care of the design of the website based on the visual identity of the brand. For each hotel, a specific section will be created. With our Hotel CMS, employees of the group or within the hotels will be able to maintain the multilingual website content. As there is only one hosting, CMS and service and support subscription applicable, this is the most cost-efficient option.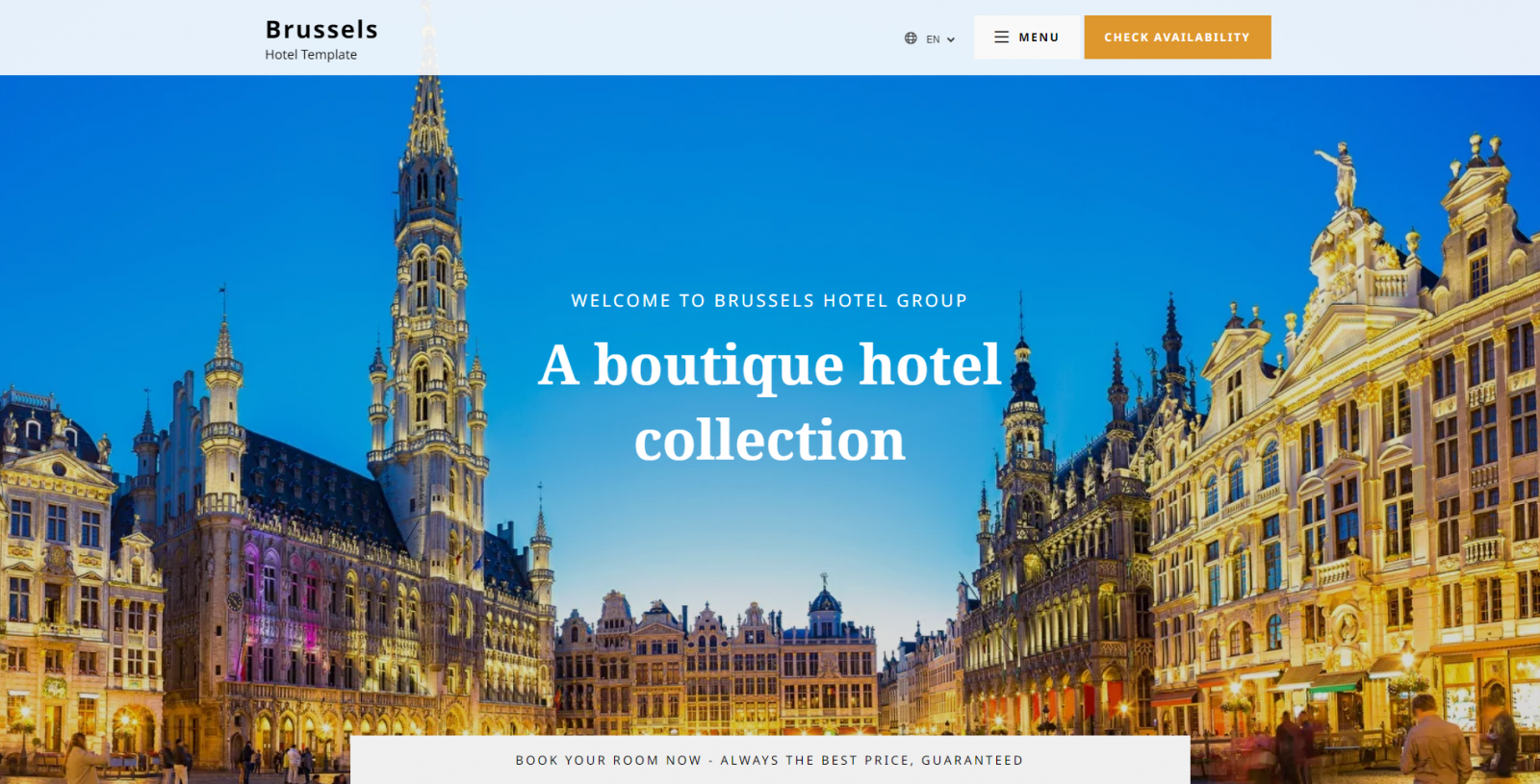 Brussels Hotel Group Website Template (visit demo website)
 
Custom designed Brand.com website 
When a hotel collection has a specific visual identity that requires more customization possibilities in terms of webdesign, we offer the possiblity to design and develop a bespoke website. In colloboration with the hotel group a unique and custom design will be made by us or by a design agency the hotel group works with. This design will be the basis for the website. We will take care of the development of the HTML/CSS and setup of our Hotel CMS. The hotel group will be able to load the multilingual content. Pages for each hotel can be created, images will be added and optimised for a speedy loading time and enticing impression. We will take care of the integration of the booking engine. After the launch of the website, hosting and service and support are always included. With the Hotel CMS the hotel group can maintain the content. For this option the initial costs are a bit higher as bespoke design and the development of custom source codes and CMS configurations will require more time. However, the subscription fee for maintaining the website will be more affordable in comparison to the first option, as there is only one hosting, CMS and support subscription applicable.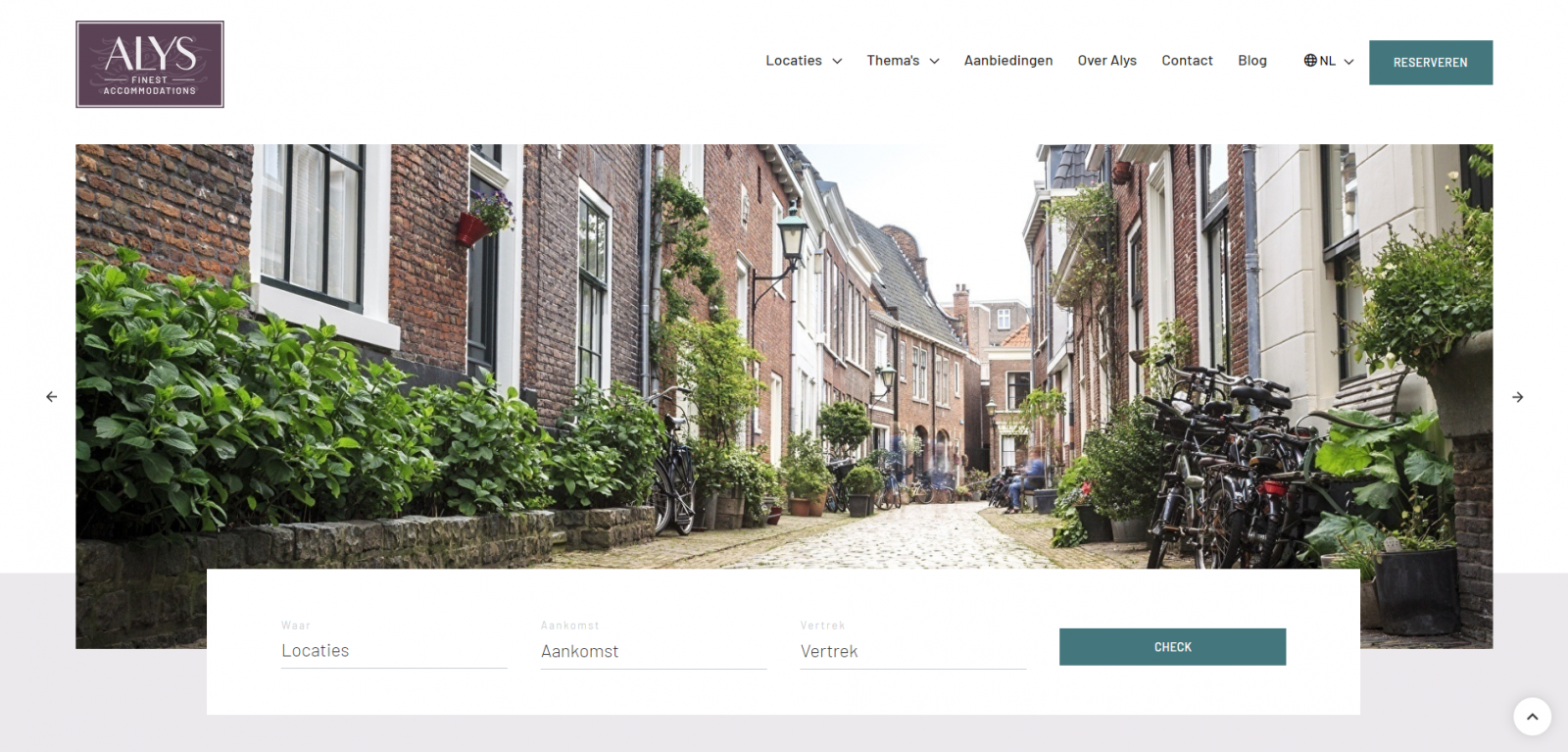 Alys Finest Accommodations (alys.nl) - Bespoke Hotel Group Website Design
 
Interested in a optimised and user-friendly website for your hotel group? Get in touch to find out which solution matches your hotel group. 
Read more about webdesign for hotel groups on the website of Becurious - Digital Marketing Strategies for hotels and hotel groups.